Update August

30 albums, including Mass, Golden Slumbers, Requiem, Rivertime and The Water Of Life, are now also available at amazon mp3:


The new Ambrosian Hymns (choir/piano/strings) will be premiered in Immanuels church in Stockholm, Oct. 18.

Warm thanks and congratulations to the Northampton Bach Choir for their British premiere of My Rose.

Requiem




I am looking forward to returning to Japan in 2015, where several new choral works will be premiered.
From previous tours - Only Love Is True and Dolorosa (from Stabat Mater):



Recent piano albums at iTunes and Spotify, and other streaming sites: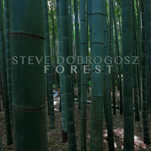 A new album, Dreams, will be released in September along with a remaster of Stream (from 2009).

Recent scores: Evensongs - 30 pieces in psalmbook format - Evensongs sample
Fiddlers Green - 14 bluegrass tunes - demo

Along with personal writing and recording projects underway, I also compose on commission. Works have so far been commissioned from Sweden, USA, Japan, Germany, Singapore, Cyprus, Spain, Holland and Denmark.

Playlist:



From Singapore - the excellent SYC Ensemble Singers and conductor Jennifer Tham have premiered Om Mani Padme Hum (for choir and D pedal, set to the Buddhist chant). Xie xie!



Recent compositions:
A Fairy's Tale - women's choir a cappella
Dreams - piano recording (release: September 2014)
Ambrosian Hymns - choir/piano/strings (premiere in Stockholm, October 18)
Fiddlers Green - bluegrass tunes
Ame Ni No Makezu - men's choir/piano trio
Evensongs - piano
Nevia, The Hills, Mirror Lake, Cadence, Whispers - piano recordings
Misuzu - 6 songs for women's choir/piano
Oratio Sancti Francisci - choir/piano
Tellus Tertius - chamber music suite for contemporary dance
Arrangement of Lux Aeterna from Requiem, for choir-piano-strings-soprano solo.
Arboretum - 4 voices a cappella

A warm thank you to Hiroshima's Chamber Choir of Elizabeth University of Music for singing "Sha-la" at the United Nations.

A choir/piano/strings arrangement of Lux Aeterna from Requiem is now avaialable at the Score Shop

Flash mob in Sardinia sings Dobrogosz:



The archiving work begun in 2013, which has included 130 new demo recordings and 4000 pages of scores, is finally completed.