Update: October

My first album was the 1980 Songs with jazz piano trio. 35 years later, I'm recording a new trio album of original pieces I've long felt needed definitive versions. The Wild Bird Flies will be released next spring.

Remastered albums Candlelight and World now available at online stores and streaming sites.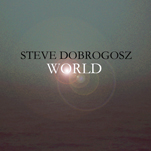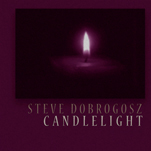 Requiem - with full orchestra and choir - will be performed in Sofiakyrkan, Stockholm, on November 15.

My 1982 duo album Fairy Tales with the late Norwegian singer Radka Toneff is undergoing a complete remastering and will be released - LP, CD and digital - in November in a completely new aural and visual package. It captures more of both the warmth and nerve of the original session, so don't miss.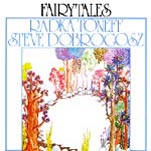 Stabat Mater
Please visit the Stabat Mater page to listen to the epic performance of Stabat Mater in Hiroshima




SEQUENCER
new album at iTunes, amazon and all streaming sites; music from Charts.




The albums Spanish Steps, Chambers, Twilight Melodies and Garden Music have been taken down from all stores and streaming sites and are now available for free listening at:

PIANO BOOKS PLAYLIST
8-hours of recordings comprising all my notated piano music, exclusively on YouTube
____________________

LIMITED OFFER
A 35-minute program for mixed choir, strings and piano - 9 ARRANGEMENTS - was published here a few years ago. The concept: some of my favorite original ballads arranged for the same setting as my 1992 Mass. 9 ARRANGEMENTS deserves a wider audience, so we are offering a perusal Conductor Score and CD of the 9 demo recordings FREE to the first 9 choirs to express interest. Request your copy here (please include shipping address and name of choir)

9 ARRANGEMENTS
A Clear Midnight (text: W. Whitman)
A Boat Beneath A Sunny Sky (text: Lewis Carroll)
My Own Beloved (text: E. B. Browning)
Ai Mite No (text: trad. Japanese)
Our Vows (text: Dobrogosz)
He Tells Of The Perfect Beauty (text: W. B. Yeats)
Communio (text: trad. Latin)
Wordless
Hi (text: Dobrogosz)

sound samples:
A Clear Midnight
A Boat Beneath A Sunny Sky
Ai Mite No
____________________

Americana solo piano album Free Country now at at iTunes and amazon and Spotify and all streaming sites
Jack of Diamonds from Free Country at YouTube

Tthe 8th addition to the Choir Songs series includes two major pieces - the 20 min. Buddhist chant Om Mani Padme Hum, and the 10 min. a cappella "mini-Requiem" In Memoria, along with other stylistically varied pieces with and without piano accompaniment. Listen to a performance of Om Mani Padme Hum.

Watch Ambrosian Hymns

Recording news: an EP with Japanese soprano Chikako Hino will be released this fall.




Along with personal writing projects underway, I also compose on commission. Works have so far been commissioned from Sweden, USA, Japan, Germany, Singapore, Cyprus, Spain, Holland and Denmark.

Dobrogosz YouTube playlist

---
FEATURED VIDEO