Update: November/December
from the Cultural Crossraods choir festival in Cyprus:



Warm thanks to conductor Jon Fylling and the Oslo City Choir!!
CANDLELIGHT has been released in a new format (all 33 tracks together)

Great thanks to Hingrid Kujawinski and the Universidad Austral de Chile Choir for this very fine premier of MASS in Chile!



LATEST ALBUM: DIVERTIMENTI




Live in concert with Singapore's SYC Ensemble Singers conducted by Jennifer Tham:
Suite Romantique
If You Were A Song
------------------------------------

Underway: two of my personal album favorites, Forgotten Man and The B3z, will acquire a load of additional tracks, release early 2019.

The premier performance of When Lilacs Last In The Dooryard Bloom'd is now up at YouTube, in 3 sections.
Mass Romanum - premier in Osaka, Japan September 2019 with the Panasonic Choir.

A first - "The Moon Is A Harsh Mistress" from the Fairy Tales album has over a million Spotify streams.

Upcoming album release:
Singing - solo piano
Thank you Florence, Italy and Bocholt, Germany -


2017-2018 releases: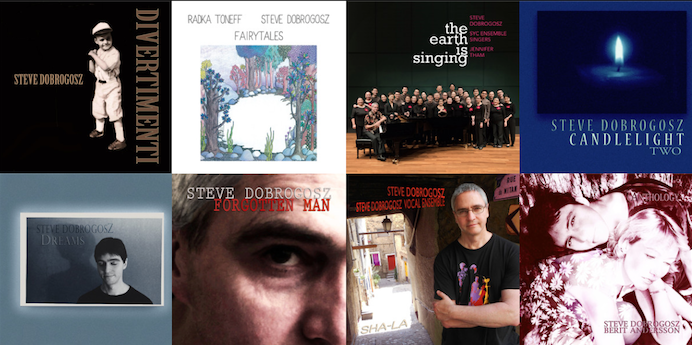 Candlelight playlist